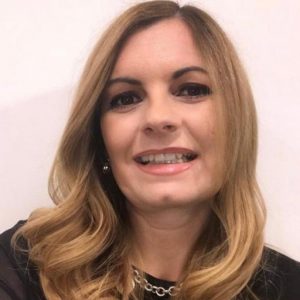 Full Professor of Computer Science and Engineering at Politecnico di Milano;
Chair of the Research Area on Computer Science and Engineering at DEIB, Politecnico di Milano;
IEEE Fellow (class 2017) for contributions to energy-efficient computer architectures.
Short Bio
Cristina Silvano is Full Professor of Computer Science and Engineeringat Politecnico di Milano, where she holds the Chair of the Research Area on Computer Science and Engineering. In 2022, she was Promoter of the master degree in HPC Engineering at Politecnico di Milano, where she teaches the course on Advanced Computer Architectures. Since 2022, she is member of the National Technical Committee on Semiconductor Technologies appointed by the Italian Ministry of University and Research. In 2019-2021 she was Vice-chair of the PhD Board in Information Technology at Politecnico di Milano for the CSE area. Currently, she is Leader of the Flagship project on hardware accelerators for deep learning of the Italian National Research Center for HPC, Big Data and Quantum Computing
Her research activities are in the areas of computer architecture and electronic design automation, with emphasis on the topics of design space exploration of energy-efficient architectures, low-power design of manycore architectures, accelerators for deep neural networks, and application autotuning for high-performance computing. She has published more than 200 peer-reviewed papers and six books, collecting so far about five thousand citations. She is inventor of some international patents owned by Group Bull and STMicroelectronics. In 2017, she has been elevated to the grade of IEEE Fellow for her contributions to energy-efficient computer architectures.
Her career has been twofold. In a987, she started her industrial career as VLSI Design Engineer at the R&D Labs of Group Bull (Italy) spending some periods abroad as Visiting Engineer at Group Bull and IBM Research in France, Germany and US. In particular, she was Senior Design Engineer in the Bull-IBM design team of first worldwide multiprocessor chip set based on the IBM PowerPC processor, commercialized in Bull Escala UNIX Servers and IBM RS/6000 Multiprocessor Servers. In 1996, to follow her scientific research interests and her attitude to teaching, she started her academic career as Ph.D. student at the University of Brescia (Italy) and continued as Assistant Professor at University of Milano (2000-2002) and Associate Professor at Politecnico di Milano (2002-2017). She has been Scientific Coordinator of three European research projects (ANTAREX, 2PARMA and MULTICUBE). She was Principal Investigator of some research projects funded by STMicroelectronics on design techniques for low-power embedded processors, widely used for embedded multimedia processing in a variety of audio, video and imaging consumer products.
She is an active member of the scientific community on computer architectures and EDA serving regularly in several international program committees. She is Topical Associate Editor of the IEEE Trans. on Computers, Associate Editor of the ACM Trans. on Architecture and Code Optimization and Associate Editor of IEEE Computer Architecture Letters. She serves regularly as Independent Expert Reviewer for the European Commission and for several National Science Foundations.